Zero Cost Processing
Find Out How Much You Will Save
Ultimate chose the #1 name solution in zero cost processing. With Ultimate's zero cost processing offering, customers cover the cost if they choose a credit card for convenience or rewards, or have the option to use a low-cost​ debit card with no additional fee.​
Businesses choose our turnkey solution:
Zero Cost. You keep 100% of every credit card sale: when you sell $100, you​ receive $100. You pay only for debit card transactions.​
Fully Compliant. Our turnkey solution​ complies with all the rules and automatically has you covered,
Customer Friendly. We pass on the fee for credit card transactions only.​ Your customers can always choose debit as a no-fee option.​
There's a solution for every way you accept cards including payments made in​ person, in office, and online.
---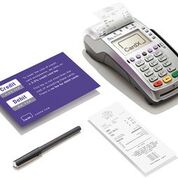 Zero Cost Credit Card Processing for Businesses
• One low monthly fee
• Pay 0% on all credit cards
Get Started with Zero Cost Credit Card Processing
THIS CONTENT IS USED UNDER LICENSE FROM CARDX, LLC. (C) AND TM CARDX, LLC.